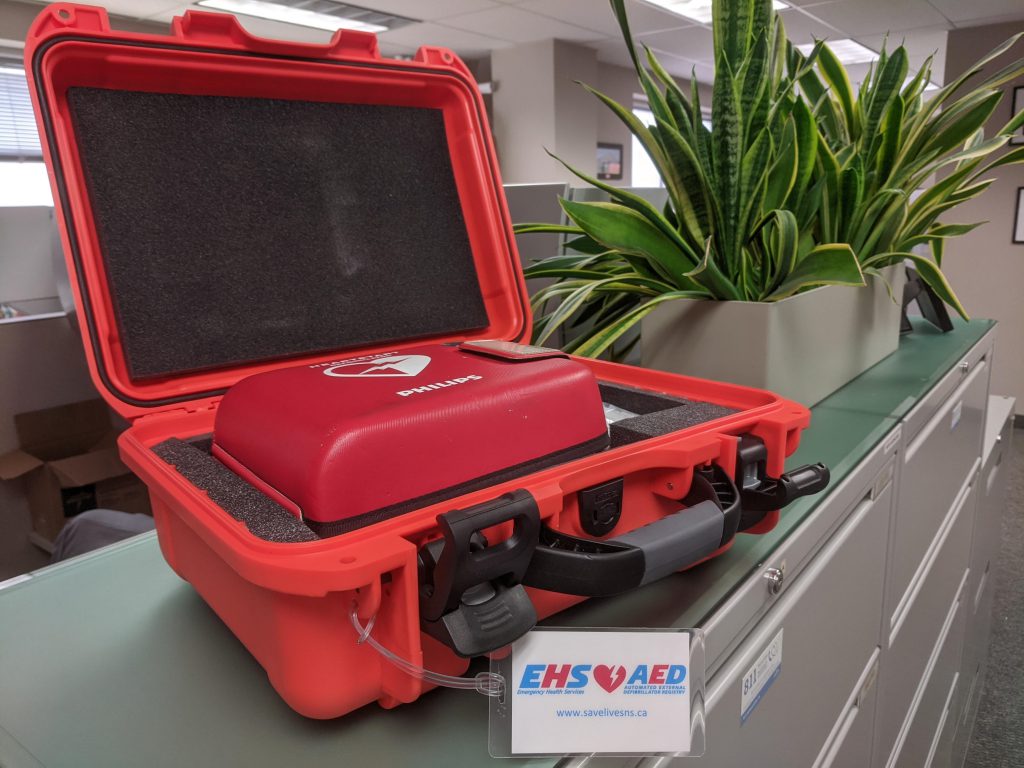 Do you have an upcoming not-for-profit event and would like to borrow an Automated External Defibrillator (AED)? The EHS AED Registry Program now has loaner AEDs for Nova Scotia.
Sudden cardiac arrest can happen at any time to anyone and it is important to be prepared. Early recognition, calling 9-1-1, performing CPR, and applying and using an AED will drastically increase someone's chance of survival.
Here are some important facts about the AED Loaner Program
The event must not be for profit
The borrower must be 19 years of age or older
The borrower must be trained in CPR and AED use
The borrower must watch the "Learn CPR" and "Learn AED" videos embedded under the tab "CPR & AED Information"
The AED must be kept in the province of Nova Scotia
Although anyone can use the device, the borrower will be considered responsible for the AED while on loan
The AED must not be kept for longer than seven (7) days unless otherwise agreed upon with the AED Registry Program Coordinator
AEDs are available on a first-come, first-served basis
How to borrow an AED
Please download and complete the AED Loaner Request Form and Liability Release below in full.
Send the completed form to [email protected]