**October 24, 2023** Please note that we are experiencing difficulties with our online registration form. Please download the fillable PDF form below and return to
[email protected]
. We apologize for the inconvenience.
Or download a printable registration form (for fax, mail, or e-mail).
Note: If you are registering more than 10 AEDs, please contact the AED Registry Program Coordinator directly at [email protected].
*No fee is required to register.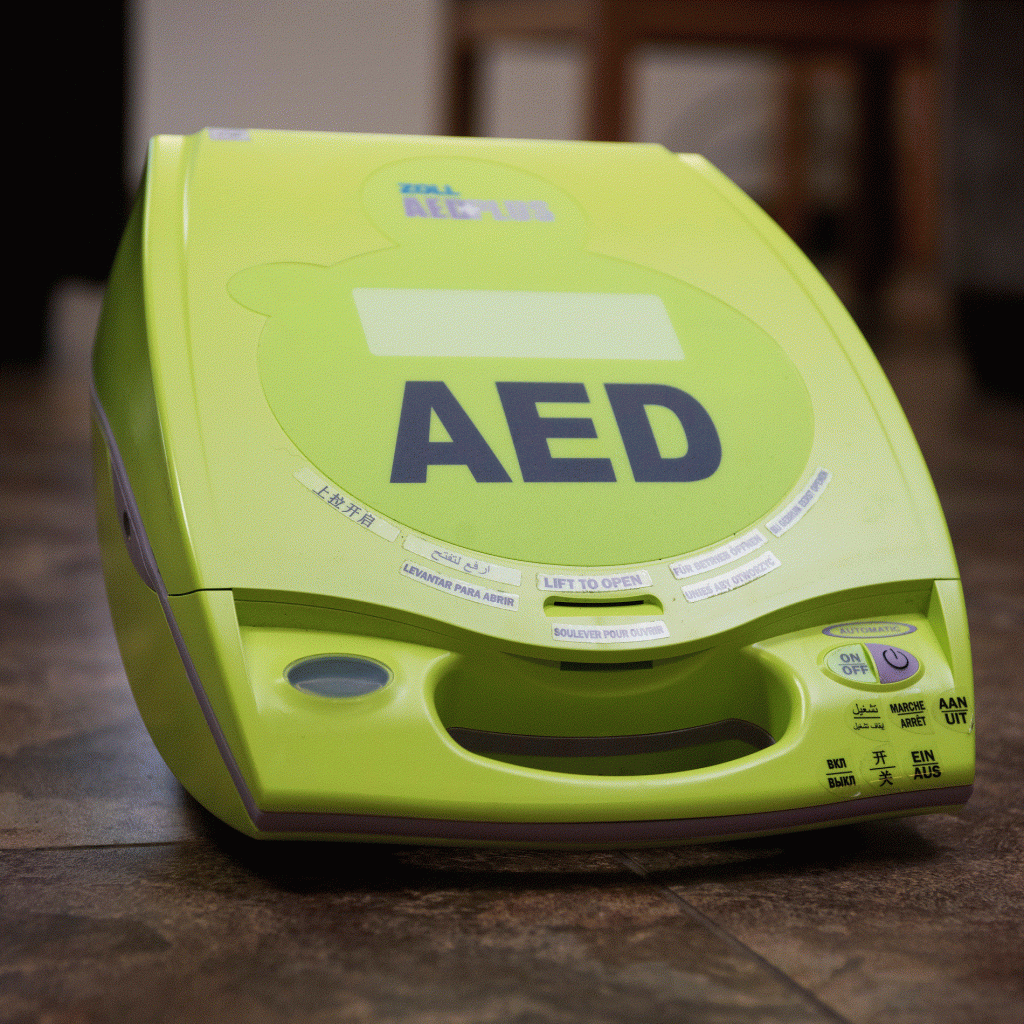 If your AED is not accessible to the public or if you do not wish to make your AED accessible, it can be identified as 'private' in our registry while still providing you with the maintenance benefits. An AED can be considered 'public access' even if it requires that a bystander go through a staff member or a physical barrier first (e.g. a buzzer).
Why register:
By registering your device, you can help save lives in your community. This program is designed to help improve sudden cardiac arrest survival rates by rapidly linking AEDs, AED responders, and sudden cardiac arrest patients.
Registering your AED will help keep your unit in good working order and ready to use. Once you fully register***, you will receive e-mails indicating when to replace batteries and pads, as well as monthly reminders to check on your AED's working condition.
Benefits to this program include:
Automated e-mails to AED 'inspectors' regarding maintenance items, recalls and CPR/AED protocol changes

An inspector is defined by the AED owner as the person in charge of maintaining the AED and its contents

Text or phone notification to public 'responders' identifying a nearby sudden cardiac arrest

A responder is defined by the AED owner as the person(s) who agrees to receive notifications and delivers the AED to the sudden cardiac arrest patient

Overall public confidence that Nova Scotia is trying to increase the survival rates of out-of-hospital sudden cardiac arrest patients
***To fully register, you must register online or via the PDF form above and also create an account in the National AED Registry website.